Good Night, Leslie Nielsen. RIP.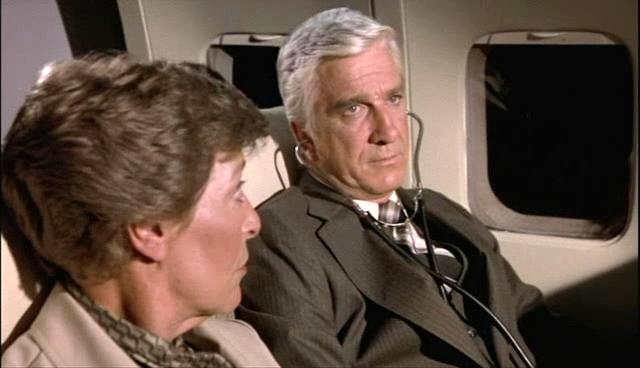 Leslie Nielsen, when he first (re-)appeared on the movie screen in the comedy classic "Airplane".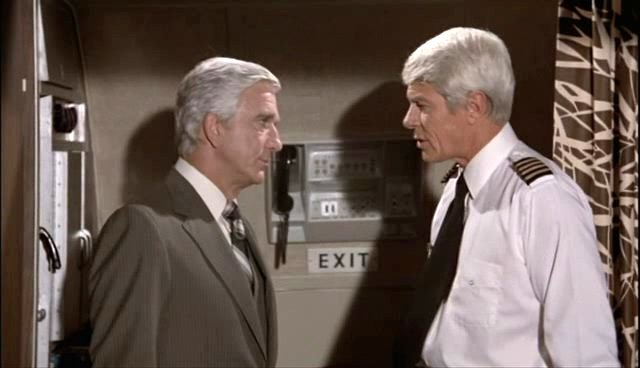 Again, from the movie that helped to push him back into the big time, "Airplane". The other actor is (of course) Jim PhelpsPeter Graves.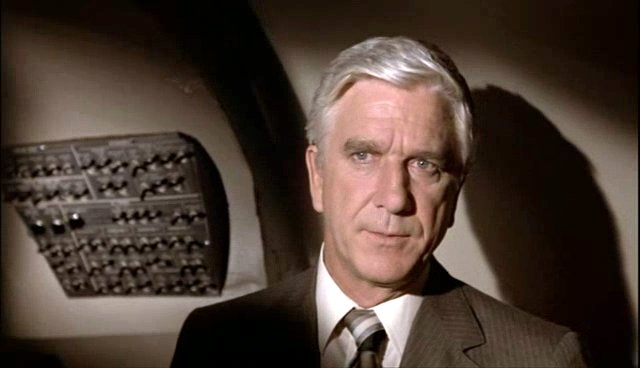 Just don't call him "Shirley".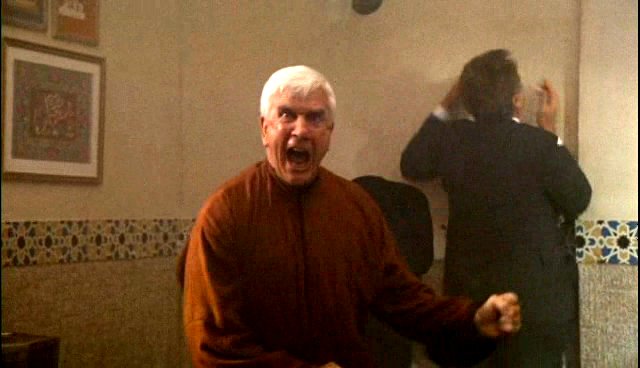 And from the other comedy classic, "The Naked Gun".
My good friend just dropped a Skype chat message on me. "Did you hear the news?" No, I answered. What's up?
His response: "Leslie Nielsen. RIP."
My response to that was as simple as it was explicit: "SHIT!"
Sorry. I've tried to keep this a family-friendly site. I don't discuss politics or religion or my opinions on the various subjects du jour. But this? I grew up on Nielsen. It started with "Airplane!", then went to "The Naked Gun", then back in time to the future with 1956's "Forbidden Planet". You may not recognize that movie. But take a look at the movie poster and most likely you'll recognize one of the icons of technology of that day.
The National Post has the headline of "Comedian Leslie Nielsen dead at 84". Except he wasn't really a comedian. He was an actor who just happened to do comedy really, really well. By my count on the Internet Movie Database (IMDB), Nielsen lists 247 movies and television shows to his credit over his lifetime.
Go find someone who has that long of a record, spanning (pause while I do the math) 60 years. And also look for as varied an acting resume as he has. Good luck.
But since we as Americans tend to have myopia and short-attention spans, yes, it was the many comedies he did in the last years of his career that we remembered. But, damn, he was good at it. When 9/11 occurred, many an American took solace by watching comedies. I swore I was going to wear out my various "Airplane" and "Naked Gun" DVDs.
So, thanks, Leslie. RIP, my friend.